Mzansi's youth is undoubtedly the most talented in the world. 3GEE is one of the young talent creating waves through his soulful voice. He has performed alongside many well known Artists in the country such as Kid X, Rouge, Maraza and many others, Tag My School caught up with him and here's what went down.
Who is 3GEE?
3Gee is a singer, songwriter and a producer. Pretty much my entire life I have been involved in music. Basically I am music. I am an Rnb,soul, pop, afro pop and Afro soul singer, as a versatile artist I do more than one genre to showcase my talent. Music journey is full of pits and I have fallen on many but quitting has never crossed my mind.
Tell us the story behind the name 3GEE…
3Gee is actually an abbreviation of Gentle Gent Gotten, I was blessed with the name when I met my manager. He is actually the one who gave me the name when he saw witness my performance for the first time. Since then the name has been and will always will be.
What motivates you to keep doing music?
This is my life. Quitting on music would be like giving up on myself. This is not a hobby for me, this is all I've got. I am committed and loyal to it. The response from my fans always reminds me of the responsibility we have as artists. People are going through so much; using music I can help walk them through the heartache and pain.
You have a new single out, talk to us about it….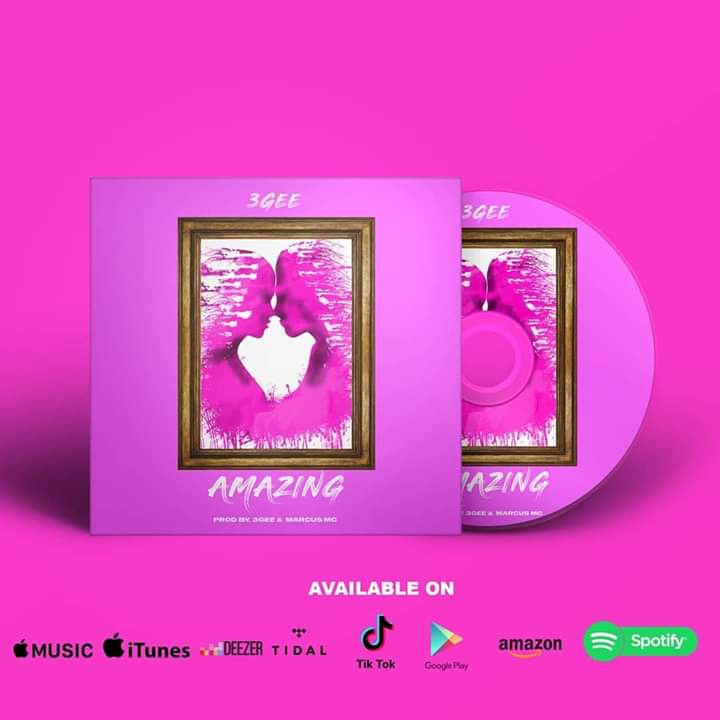 My new single is titled Amazing and currently making waves on various radio stations. The single is based on a true story, about a guy who's been pursuing this girl without any luck. My music is often based on what really happens around me, Amazing is no different. The song was produced by iSibaya and Rhythm City Soundtrack producer "Marcus MC".
People who have not heard your music before, what are they missing out on?
They actually missing out on a therapeutic music. Most music playing on radio and TV has lost value, 3Gee music adds value to society's well-being.
From all your songs which one stands out for you?
"Give Me A Chance" I was in tears when recording this track. Basically I mistreated the woman I loved; I would highly recommend this song to guys that are trying to mend things in their relationships which in this case: all of you gentlemen ha ha ha; ladies if He plays you this song then know that this man is serious about you!
Which artists would be a dream collabo for you?
In South Africa I would love to collaborate with Amanda Black and Moneoa then overseas with Ne-Yo.
What have you learned in your pursuit of a career in music?
I have learned so much, no one cares in this industry, nobody give a nut about you. The industry teaches you to carry yourself, it's very hard to navigate. I have learned to stand my ground and fight. You will lose some battles but also you will win some. Most importantly I have learned that consistency, prayer and faith will keep you on the track.
What does it take to create a hot track?
It takes honesty. Dont force it, but let it come naturally, for me I write my music based on true stories, this helps in keeping me honest in all my songs.
Your memorable performance?
At "The Music Creative's Workshop" it was in Nelspruit, Mbombela stadium. I gave a performance of a life time, poured my heart and soul to it. Through that performance I received an invite to perform for a week in Zanzibar; legendary Dj Ganyani approached me for a feature, one of my best days in music.
Ends.