It is time for Matric Exams for the class of 2020. The year that showed us flames and exposed many unkind things within the Basic Education Sector. Looking back at this year, what makes you proud of your school?
Covid 19 pandemic exposed the comfortable lack of planning from the Department of Basic Education. The sector has been under crisis for a very long time. Plagued by rigid and non-conformity political heads and school managers, the sector was caught unprepared.
Township and Rural schools have been at the center of leadership shortfalls. It has become a norm. The main focus is the pass-rate. The processes and mechanisms toward producing that pass-rate are outdated and non existent to some extent.
As a learner or educator would you honestly say that you are proud of your school?
Looking at how far behind schools in townships and rural areas are in development; the learner experience is completely different in comparison to the former model c schools. Such experience plays a much bigger role in the make up of a learner.
A huge percentage of school dropouts happens in Townships and Rural schools.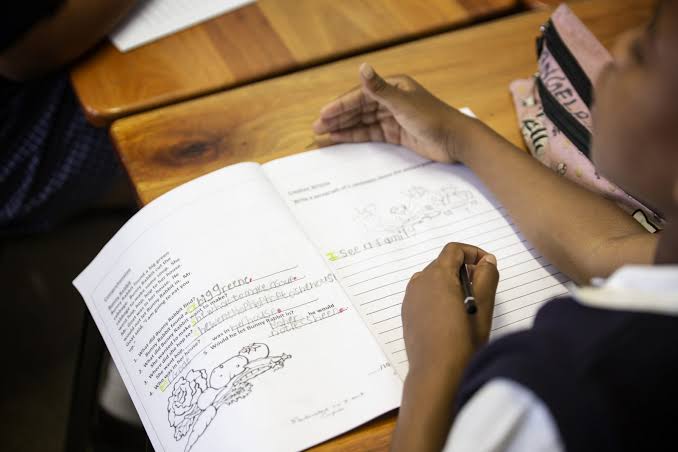 Could it be that, school experience plays a deeper role in school dropouts? How much effort is there to ensure that learners can look back and say "I am proud of my school".
What is the number of learners from townships and rural areas get sport scholarships? How many schools have sport facilities that encourages future sport stars to take their talent serious. And how schools in townships and rural areas have a designated head of sport?
If we have a ministry of sport and recreation in government; why don't we have sport and recreation office/department in schools?
How proud are you of your school?
I love the fact some parents get to sell food and fruits at schools, but how come those parents do not get integrated on to the school nutrition program?
Do learners get taught about the food they eat in that nutrition program? Are we not missing an opportunity to teach the importance of different food in our bodies?
How can Basic Education Sector make sure that you are proud of your school?
A young energetic leadership can inspire great ambition within the sector. Because at the moment it is like dealing with an old croc that has been in this river for the last hundred years.
School infrastructure must not only focus on building classrooms; it has to include facilities such as areas for eating, playing, vendors, smoke, sports and so on.
Schools must be the safest place in every community. Surely a budget for safer schools cannot be regarded as wastage.
If Covid 19 can drive the Department of Basic Education to present schools that are ready to handle the Pandemic; the same drive and ambition is needed to have schools that are developed in both the infrastructure and quality of what is taught.
How relevant is the type of education in our schools?
Not that relevant according to the current day and time. There is very little that you as a learner can look back and say "I'm proud of what I was taught at school from Primary to High School". The fact most if not all schools in townships and rural areas still rely heavily on a chalkboard shows how stuck we are in the past while the world has adapted to the present.
Everyone talks about the importance of the land and food security but such subjects are not taught at schools. The country is racially divided and there's no particular subject that talks about our relations in the current format.
85 million jobs will be gone by 2025 globally, machines will take over those jobs, but our education system is producing more workers. Countless number of degrees have become useless and yet such information has not been infiltrated down to learners at Primary School level.
Based on these facts, how proud are you of your school?
Drastic changes need to happen within our education system in order to adapt to the modern day and time.
Ambitious and energetic people are needed in order to re-imagine the education system. The current people have done their level best and some have been there for a long time and they clogging the veins of the system from receiving new blood.
Schools are community centers, they should enjoy the biggest budget and majority of that budget should be assigned to the schools in townships and rural areas.