Aftertoday a heart breaking story of Uyinene's murder; it has become clear that our girls are on their own!
It started with #bringbackuyinene; hopeful students requested the public to help find the 19 year old Uyinene; a University of Capetown Student who had gone missing last week.
She has been found yes; dead!
She went to a nearby Post Office to collect her parcel; she was told to come back later since there was no electricity according to the reports.
The 19 year old student came back to find a 42 year old Post Office employee who attacked her; raped and killed her.
For freakin going to the post office, now she's dead. Let that sink in for a moment!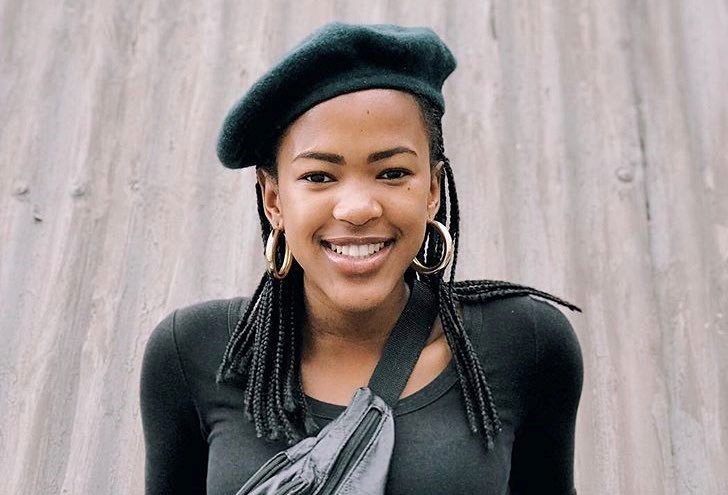 This incident has to make our girls realize that no one can protect them. No Twitter hashtag, no police officer, no one can protect you!
Take security matters to your self. This society will rape you, kill you and move on with their lives. The next August comes, they'll sing the same song about "women this women that"; 16 Days of activism against women and children abuse is nothing but a marketing stunt! No impact whatsoever!
Justice for you will be witnessed by your grieving friends and family, not you. Because justice is never for you.
Dead at 19 for flippin fetching a parcel at the Post Office; if that doesn't show you that this society gives zero Fs about you, nothing else will!
Since justice protects perpetrators while failing women and young girls like Uyinene; we remain defeated by the justice. Again the perpetrator wins! He rapes, kills and lives. While she is robbed of a precious gift of life, her dreams and aspirations that will never be realized; her family and friends left to pick up pieces of her bloody, beautiful lifeless body. This is how cruel the Uyinene murder is.
Our favorite words Rest In Peace; how can she Rest in Peace when she didn't choose to die? How can society treat this as just another tragic story? Something has to seriously shift in our society!
Girls we have put together basic safety tips for you; these are just to encourage you to be aware of your surroundings:
Always know what's happening around you; situational awareness helps you think of how to get out of the situation fast.
Get off your phone: especially in public places, your phone can distract you from identifying dangerous situation around you. Rather engage with your phone once you're settled down in a safe environment.
Tell someone where you are going and let them know that you have arrived or not. But always communicate your whereabouts. And if possible do not go alone!
Do not be afraid to speak up: yell if someone advances towards you. Raise your voice to get the attention of others around you. Remember that perpetrators don't feel comfortable with too much attention.
Trust your instincts don't dismiss them. If you have a weird feeling about your environment, get out of there fast don't waste anytime.
Invest in a pepper spray or electric taser, you can keep that in your bag. And be ready to use it, practice getting it out quickly.
When it comes to your safety, be proactive and make sure that you are protected at all times.
To families and friends of Uyinene, may you please find comfort in knowing that you are not alone in your pain. Even though you are feeling it more than anyone else.
No student or learner should ever go through this! From pre-school our girls are forced to learn fear!
We were just in shock after the murder of the South African women boxing champion Leighandre "Baby Lee" Jegels; now Uyinene!
Guys it's happening in your name, right before your very eyes; crimes committed by one of your own. We are far beyond the conversation state, serious action is needed.
-this article is in honor of the fallen princesses in Uyinene and Baby Lee and many others who are not in the spotlight.