2020 started on the sad note for schools in Gauteng with MEC Panyaza Lesufi spending more time grieving with families who have lost their children. The death toll has risen to 18 learners in less than two months since schools resumed for this year.

Causes of death varies from freak accidents to bullying:
Two learners died while on school excursions,
Three were stabbed in different incidents,
Two died of sickness,
Seven learners died from different kinds of accidents including a goal post falling on the learner to drinking poison,
One suicide,
Two learners struck by lightning,
One death is still under investigation.
The incidents left Gauteng MEC Panyaza Lesufi speechless in a time when the families are in need of comfort. Rightfully the MEC called for prayers.
While many people blame such tragedies to the removal of prayer in schools, religion is a tricky subject in South Africa due to its diversity. Education officials need help to create safe environment in schools. Imposing any religious beliefs may create more problems, but I believe that parents/guardians, organizations and community members need to play a role in creating a safe learning environment.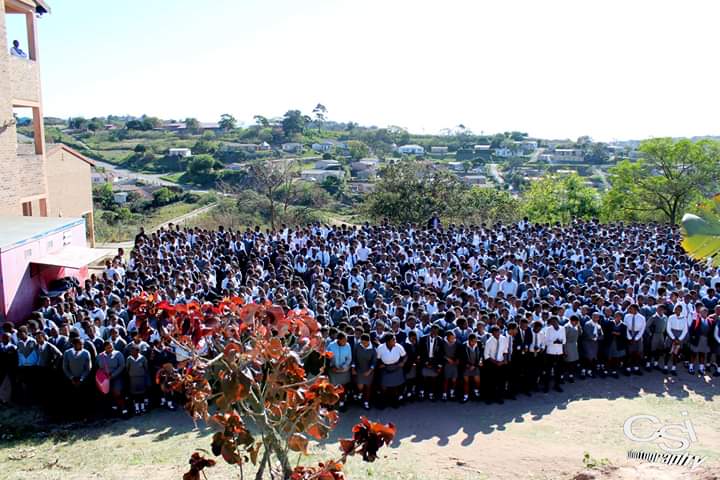 School is expected to provide academic learning, home has to be a place where values are imparted on learners while the community needs to empower learners.
Such tragedies should not be dominant in our schools if all stakeholders played their role in raising a child. Yes we may not prevent some accidents but we can have an input to prevent other senseless deaths of children. My fear is that we may have become desensitised to children dying.

How do we create a safe learning environment in schools? Tag My School Magazine editor Dumi Mbona looked at two concepts.
1. Schools Safety Net
We need to create Safety Net structures consisting of professionals, business people and government officials:
Police Official
A Doctor/Nurse
Psychologist
A teacher
Community Leader
And learners from different schools in the area
The Safety Net's job is to look at school safety strategies, creating, monitoring and evaluating school safety procedures. Such structure can work hand in hand with school governing body.

2. School Mediators
Teachers have lots of work on their plate, school mediators can be young unemployed people highly trained to handle challenges faced by learners, teachers and parents. Mediator's job is to
Offer basic to professional counselling to learners, teachers and parents,
Conduct quarterly school and community assessments in order to device appropriate plan to improve the quality of learner/teacher experience in school.
Mediator will have a direct link to police officials, social workers, psychologists, community leaders, businesses surrounding the school in order to refer any issue that may need these stakeholders.
Churches here's your opportunity to have an impact in a school near you by hiring unemployed young people, train them and place them in schools as mediators!
I hope that the above suggestions can be given attention as a possible solution to dangers faced by learners and educators in our schools.