ASUS and LW Mag are giving away a limited edition Disorder skateboard signed by champion skater Nyjah Huston.
At ROG, we don't just build great products. We're also constantly pushing the envelope, always looking for new ways to create out-of-this-world experiences for gamers and enthusiasts.
And that means branching out of our tech zone and involving brands and people from adjacent industries. That's where the ROG x Disorder collab comes in. "This is probably the first computer skateboard collab I've ever seen," says Nyjah Huston, who is currently the highest-paid skateboarder in the world.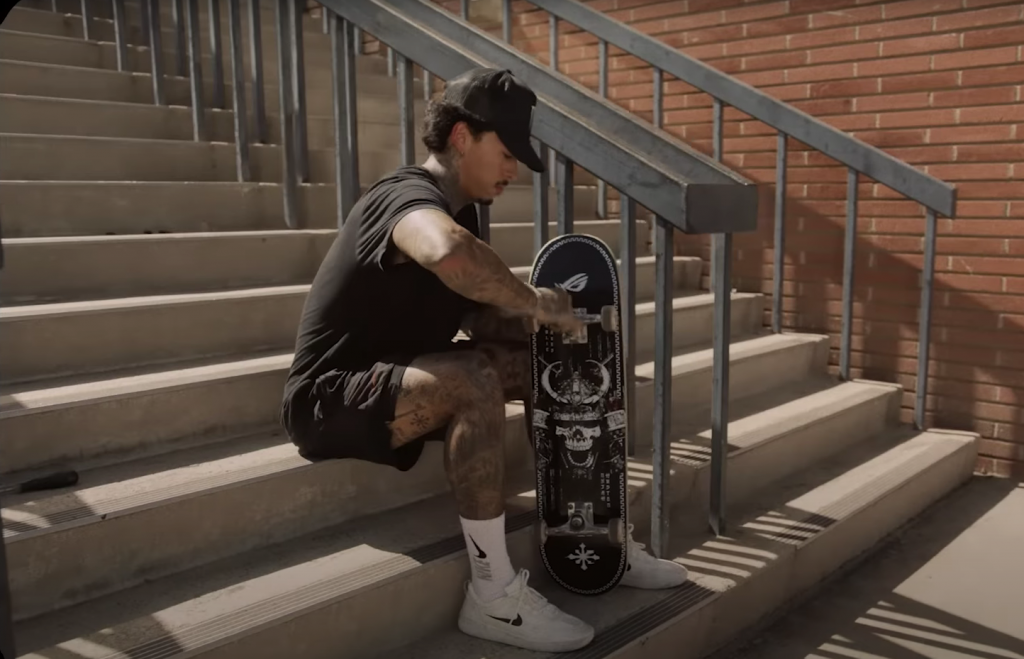 Our designers have collaborated with skateboarding legend Nyjah Huston to build a one-of-a-kind concept gaming laptop: the ROG Strix Nyjah Huston Special Edition.
"The most rewarding thing is creating skateboards, creating some cool graphics, and then seeing kids out there riding these boards or wearing our shirts – that means a lot to me, you know?" says Huston. 
Born in California, Huston began skateboarding at the tender age of 5 and quickly became a household name in professional skateboarding. He's now the top-ranked athlete in Street League Skateboarding and earned 19 X Games medals since 2009, including 13 golds. More impressive still, Huston is in line to represent the United States at the 2021 Olympic Summer Games in Tokyo. 
He also has a long history in gaming, having been featured in multiple popular skateboarding games.
ROG and Disorder have produced a limited run of these unique edition boards and Nyjah has hand-signed a handful. There are currently only 4 of these signed skateboards in the country. 
In collaboration with LW Mag and local skater Sam 'Steezy' Molefe, ASUS is giving away one limited edition skateboard on the @asusrog_za Instagram account. Head to the post, like, comment share, and make sure you follow the stipulated accounts. Lastly, fill out the form here to secure entry. 
The competition ends on 23 November 2022 and is only open to South African residents. Ts and Cs apply.