A teacher from Soweto has been honored on a global stage in India for her work in Physical Sciences. Mrs. Xoli Sibisi was awarded a Global Teachers Award in a prestigious event that was held in India over the weekend.

The event was attended by 500 education leaders from around the world. Mrs. Xoli Sibisi also known as Physical Science's Finest receives this award for her efforts in tackling challenges faced by learners who struggle with Physics and Maths. Through her project X-Matics and Science Academy, Mrs. Sibisi hosts CrossNights/Day as well as Camps in and around Soweto to prepare learners for exams.
She teaches with patience and clarity, investing her time and skill to ensure that each learner grasps Physics and Maths.
Xoli Sibisi comes from a very humble background from Osizweni(Lister Farm) Newcastle in KZN. She is a TUT graduate and had to fight hard to get a career in teaching. Like many people who come from an impoverished background, Xoli had every excuse not to succeed "I never got in-service training and time was not on my side because I also had to change the situation at home since I am from a poor background." This led to her working as a part-time teacher in various schools before Principal Mr. T.M Godzwana and his Deputy Mr. T Mashego believed in her and hired her on a full-time basis at Daliwonga Secondary School, Soweto.

Mrs. Sibisi believes that understanding your learners in a class goes a long way in teaching them according to their strengths and weaknesses and this requires time, effort, and loads of patience.
In 2019/2020 she was awarded the Best Physical Science Teacher Award by the Gauteng Department of Education. The global teachers' awardees go through vigorous processes before they are considered for such recognition.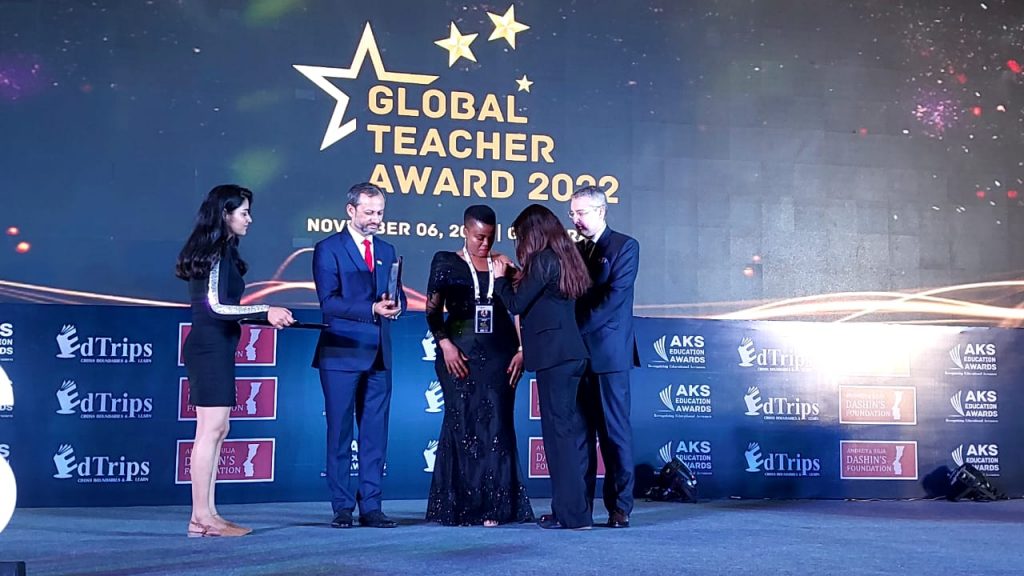 "You are talking to the Global Teacher Award winner now, and I am highly grateful to my husband Mr. Mxolisi Sibisi, to my principal Ms. J Mushi, and to all my colleagues at Lenz High School. Everyone who contributed to my success thank you. Parents and learners who trust me to assist them to achieve their academic goals, you have made this award possible thank you so much." Concluded the Global Teacher Awardee.