For months, students in rural regions had to study with candles and mobile phone lights, and there have been no devastating power outages since the national shutdown talks began. This is important because schools were not included on the list of areas adversely affected by load-shedding.
Businesses and hospitals have all been highlighted in the media as the entities that have been seriously harmed by the rolling blackouts. However, pupils have not been included in the discussion.
Previous outages have endangered the lives of many young people and their families. South Africa has a sizable shack community, and there have been fires that have claimed many lives due to candles. Despite this, many students in these communities have been compelled to complete homework and assignments using candles.
South Africa intends to use the fourth industrial revolution in its education sector in order to keep up with other developing nations. However, due to the continuing power outage, students in townships and rural areas are being pushed back into the 1960s, with no chance of catching up with their peers in suburban areas, whose parents can afford electricity backups.
Electricity has rapidly become a luxury for a few wealthy people, while the masses go without it. As a result, while today's national shutdown was embraced and led by a political party, it is not a political party action; rather, it is an action by all those impacted by the corrupted government's failure to provide electricity.
Schools in townships and rural areas have chosen not to open; they have remained away to protest the ANC government's injustice, which has become an exact replica of the Apartheid regime.
The current government has totally destroyed the economy, resulting in a vicious cycle. How many of the hundreds of thousands of young people joining the job market from educational institutions are absorbed by this struggling economy wrecked by Eskom? What happens to the remainder?
Is South Africa a nation that values education?
Because of the devastation caused by rolling blackouts, a community developer who began a digital academy in a semi-rural community in KZN felt depleted and defeated. Though she refused an interview with Tag My School because she did not want to draw negative attention to her work, she stated the devastation caused by load-shedding in a Facebook post: "Since the 2022 floods, we have barely had running water. Every week, without fail, we have extended power outages for days on end, in addition to planned load shedding. This has an effect on internet access.'
She goes on to state that she has tried to remain positive throughout it all, not because she expects government solutions, but because she searches for and finds solutions to most problems, but she is exhausted right now.
Her community development initiative serves 250 children five days a week; they cannot afford to be without water and electricity, which is currently their reality. The diesel bill has become unsustainable, and they are presently attempting to obtain a borehole. The neighborhood, on the other hand, employs pit latrines and septic tanks, which may contaminate the borehole water.
This is just one of the hundreds of stories about people attempting to bring light to their communities, but the current government is extinguishing that glimmer of hope.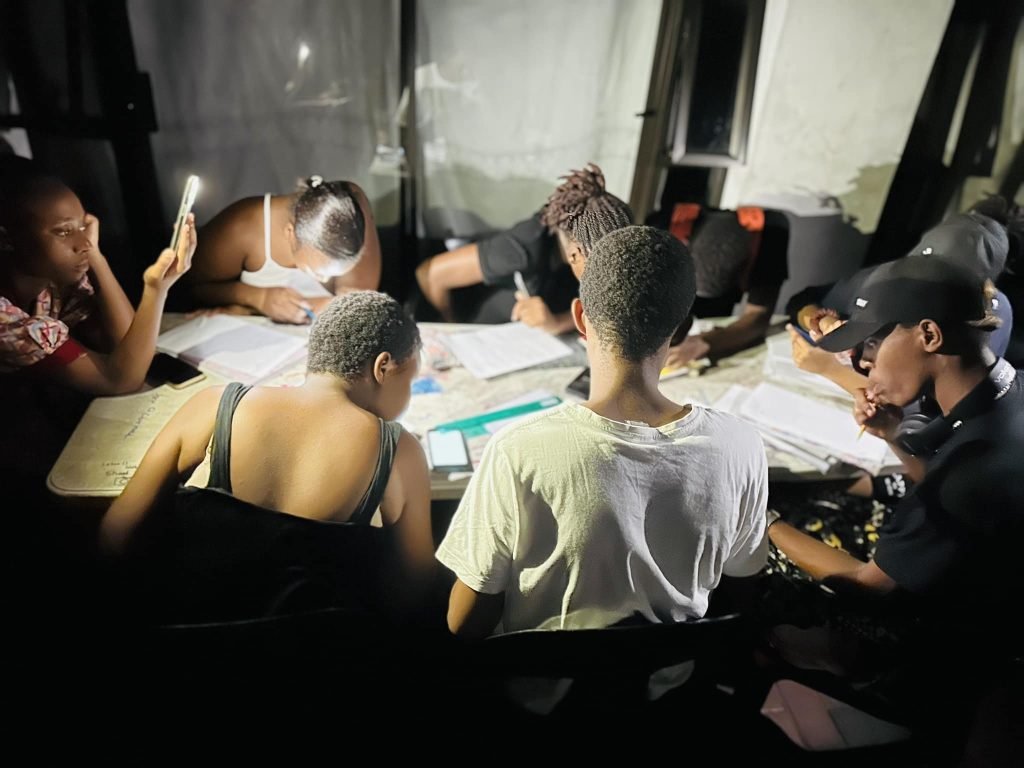 Today's national shutdown symbolizes these voices; it symbolizes the voiceless, the run-down neighborhood heroes. It represents young people who are committed to their education in order to make this nation a better place. But this administration is making it impossible by plunging the country into darkness and crushing the hopes of aspiring students.
The national shutdown is desperately required to bring this exclusive economy to its knees and highlight the real issues—discrimination against students in townships and rural areas due to power outages.