Beaulieu College students learn about the power of community at Ngobi Primary School
Students from Beaulieu College in Johannesburg recently visited Ngobi Primary School in Ngobi, North West, as part of their efforts to discover the power of community. With the assistance of Vuma, the students painted the classrooms, renovated the school garden, donated plants, and helped revitalize the underfunded school. ⁠⁠⁠⁠⁠⁠⁠
Audrey Molobi, School Governing Board member at Ngobi Primary School, says, "Schools like ours are often overlooked within underserviced communities, so it was heart-warming to welcome the kids from Beaulieu College. The impact of this visit will go beyond the physical changes made to our school. The memories we made and lessons learned will remain with us."
Creating a Vibrant Learning Environment
Armed with brushes, rollers, and buckets filled with paint, the students from Beaulieu spent the day refurbishing Ngobi Primary as part of their leadership training. Beaulieu Deputy Principal Rodney Grove said, "Part of the idea behind this was to give the kids a bit of a reality check and help them appreciate what they have. We also wanted to foster a sense of servant leadership within them and teach them what they could achieve through the act of giving, not just money, but also time and presence."
Grove added, "What was great to see was that this was 100% student-led. I was only there as a supervisor, but all the organizing and executing came entirely from them."
Leadership in Action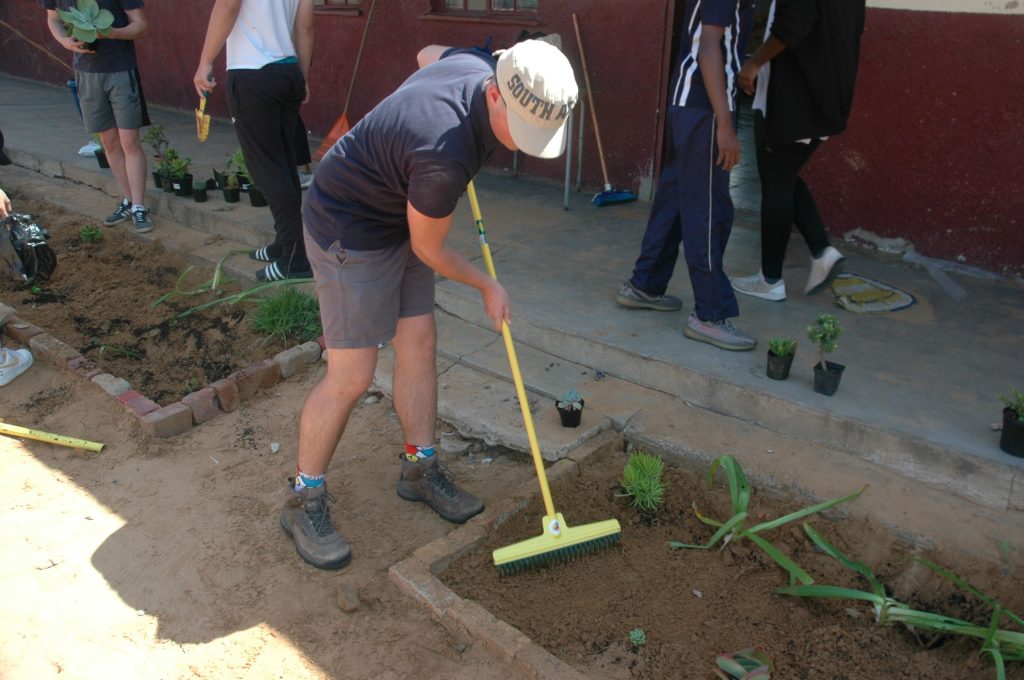 Leuven Swart is one of the students who took the lead in coordinating the initiative. After receiving some direction from his father, Leuven got in contact with Vuma and secured a much-needed sponsorship from the brand. This collaboration aligned closely with the ethos of Vuma, whose Fibre to Schools project has connected 700 schools across their network to date, enabling access to world-class educational resources for students, and important tools for educators and school administrators.
"Not only did our trip teach us to appreciate what we have, but it was also a beautiful way to connect with people from different walks of life. I gained a lot from this experience and look forward to exploring similar opportunities in the future," said Leuven.
Taylor Kwong, CSI and Marketing manager at Vuma concludes, "These kinds of projects are exactly what Vuma is all about, so we had no trouble deciding to get involved. The fact that this initiative was student-led is especially astounding. This serves as a special example of what our students can achieve by harnessing the power of working together for a greater cause. By working together in our communities, we can create endless opportunities for collaboration, learning, and growth – benefitting everyone, from all walks of life."