Junior
My name is Mihlali Alison Mbali from Kokstad College. I first saw the Facebook post of the Winter Camps hosted by WTS Tutoring and also my father pushed for me to be part of the camp so that I can get help with subjects which I am not good at.
For me school is much more important than holidays,
therefore I sacrificed in order to have better marks. The camps are different from classes because here the tutors take time to clarify each subject and there are one on one sessions which go a long way in helping with understanding of that particular subject. The WTS
Tutoring team made Maths and Science look easy and simple to understand.
My highlights with this camp is that I saw my brother improving in Maths and also hearing from other learners how their marks have become better. So I would really encourage other learners to attend these camps.
My parents motivates me to want to master Maths and Science and also the career that I want to take requires Maths and Science. My future plans are to work hard for what I want and become successful so I can take care of my family while inspiring those around me to
follow suit. My message to my peers is that rather struggle now and enjoy life later.
Thembeka
My name is Thembeka Duma from Mpendle; my school is Chibelihle Combined School. I saw a notice on our WTS Tutoring whatsapp group about the upcoming camp which was to start on June 28 until the 7th of July at Mzingazi Primary School in Richards Bay. Because I have been struggling with Maths, I decided to make the trip to the camp.
The camp was very effective; it was worth the travel. I got to learn that Maths is not as difficult as we make it to be; but the biggest difference between the camp and usual classes is that you can have time to ask anything that you don't understand. I am motivated to study Maths and Science because I want to study Pharmacy, Electriical Engineering or Biotechnology. I would encourage my peers to not be afraid of hard work and studying hard because the results of that are beautiful.
Pamela
I am Pamela Karabo Lenkena from Howick West in Pietermaritzburg. Currently attending Howick Secondary School. I've known about these camps for a while now.
Mr. KW Sibiya did an interview on eNCA DSTV Channel 405. He talked about how the camps have benefited many learners who have attended. I became very interested and requested my mom to research these camps.
Since I had a serious problem when it comes to Maths and Science I felt it was important to attend these camps. They take place during school holidays when there is nothing much that I am busy with; which means I had more time; instead of wasting my time sitting at home I can actually do something to improve my marks.
The camp is very unique because we get to learn in a veryfun and relaxed manner. The dancing going back to school with this new understanding.
Highlights
My biggest highlight of the camp was how we were treated from the day we arrived until departure. Mr. KW Sibiya and staff members treated us as their own children. Mr. Sibiya was there for us throughout the camp; he always made sure we! had the best experience of the camp and made sure we ate full meals.
The tutors were dedicated to teaching us and giving full experiences to what learning is, but most importantly how to have fun while learning. The tutors made sure that we didn't leave without grasping everything we were taught.
I would highly recommend that other learners attend WTS Tutoring Winter Camps because they will be given the best opportunity to learn from a dedicated team of Tutors.
Safety
We were very safe with security guards who worked 24 hours protecting us. The ladies at the kitchen were very kind to us what people see and that you can shine to the fullest in your studies.
Our generation considers Maths and Science to be the hardest subjects; therefore expected to fail them. It's actually becomes acceptable if you have failed these two subjects. So that's my motivation in attending these camps, because you come back with a different mindset towards Maths and Science and you become motivated to master them what people see and that you can shine to the fullest in your studies.
Future Plans
I have a variety of future plans. Would like to be a Lawyer or Psychologist and also to be a specialist teacher of Maths and Science so I can assist children who may have the same problem as mine when it comes to these subjects.
I actually want to change every learner's mindset about Maths and Science to give them an opportunity to enjoy the beauty of these subjects as WTS Tutoring camp did for me. Both the youth and teachers coming together to lend a helping hand, the country can produce better and brighter Maths and Science students.
To other learners please believe in yourself and never underestimate your ability to learn and become the best at what you are learning.
When you encounter difficulties in life just remember that nothing last forever; you will go past those difficulties no matter what.
And if you are struggling with Maths and Science please get hold of Mr. Sibiya your life will never be the same again….
Syamethemba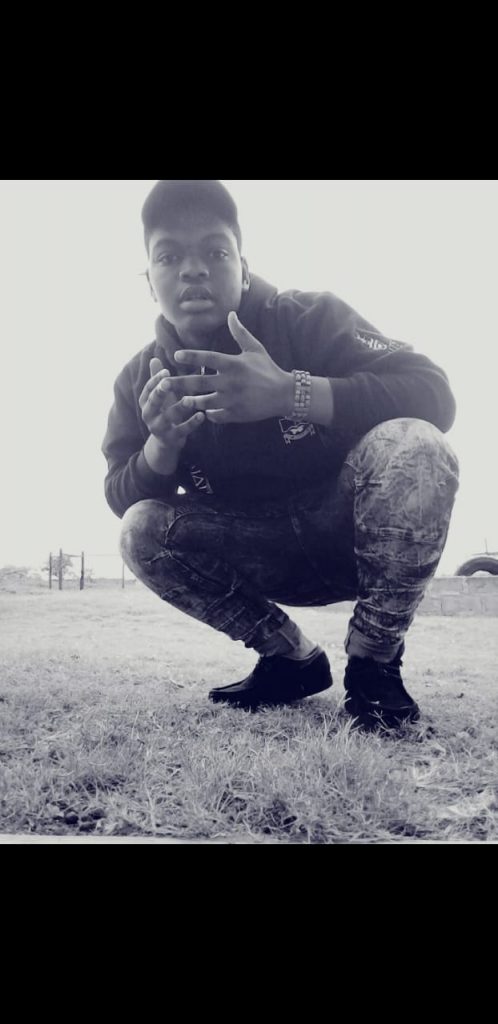 My name is Siyamethemba Mbatha from Mtubatuba kwaMsane. I go to Mtuba Christian Academy. Well since news travel fast, I heard about the camp from one of classmate who found them really beneficial. The fact that camp has very talented and skillful teachers is the reason I attended.
Fun learning
Tutors make learning fun….like for example we sing a lot and that makes the whole learning process effective. They make sure you are in the same boat as everyone and that you have understood everything.
Attending these camps has helped me tremendously by instilling the courage to face Mathematics. It has also helped me finish the whole syllabus so that I can start doing revisions. My highlights were the interaction we had with learners from other provinces and also the way teachers took care of us.
The reason I am motivated to master Maths and Science is because of my dream of becoming the mechanical engineer one day; which I'mhoping God will give me the wisdom for.
My future plans are to study mechanical engineering and also open up my own business so I can help others and make my teachers, family and everyone who supported me proud.
And my message to other learners is control your future before it controls you.
Ntando
My name is Ntando Ngcamu from Mtubatuba; but at the moment I am in Durban studying at Nelson Mandela School of medicine at UKZN.
I heard about the WTS Tutoring camps after a group learners talked about Prof Sibiya. I found his numbers from online then he explained what the camps were all about.
Last year June I attended my first camp since I didn't perform well in March of that same year. Therefore I returned the favor this year as one of the tutors.
Camps allow space and time to study and engage with tutors on one on one session. I come from a school where we used to be 53 in class which made it very difficult to engage teachers. But at the camp I was afforded undivided attention by the tutors.
The highlight of this year's winter camp was the last night of the camp where we did a cross-night and learners together with tutors embarked on a high spirited singing, showing appreciation to Prof Sibiya.
It showed how happy the learners were. Singing motivational songs about succeeding.
It was such a fantastic experience to teach learners who are the same age as mine. They listened very well and never gave me attitude.
The camp helped a lot last year because this year I am doing Medicine at UKZN; because of the marks I received after attending this camp.
My marks were highly boosted; after attending the camp I received A marks in Maths, Physics and Life Science which allowed me an entry at UKZN.
So these camps are highly recommended!
I would encourage every learner in Grade 9, 10 and 11 to attend these camps so that when they get to Grade 12 things become easy. Grade 12 learners can still attend it's never late. To master Maths and science you have to practice and use all the help available in order to do well in your subjects.
My future plans is to continue with my Medicine studies and after 6 years get a job; but most importantly come back to help Prof Sibiya financially because I have seen how far he goes and sacrifices he makes for learners.
My message to Grade 12 learners this is a final push, every paper coming up now you need to study hard. Don't focus on Maths and Science alone but give the same energy to other subjects as well.