Nkosana Ngobese, who is a multi-talented artist and business man turned home at StudioArt@5018 Orange Farm EXT3, into a hub of creativity, culture, and community development through the Arts.
Ngobese through the Nkosana Ngobese Foundation (NNF) established in 2020, aims to assist township creatives to grow in their respective crafts/talents by turning their home into the cornerstone for their growth, as artists and people.
Nkosana Ngobese Foundation is an art entity operating in one of the largest and developing townships Orange Farm in the South of Joburg.
 At StudioArt@5018 township artists from all walks of life converge and get an opportunity to hone their skills under mentorship from seasoned art facilitators who are part of the NNF.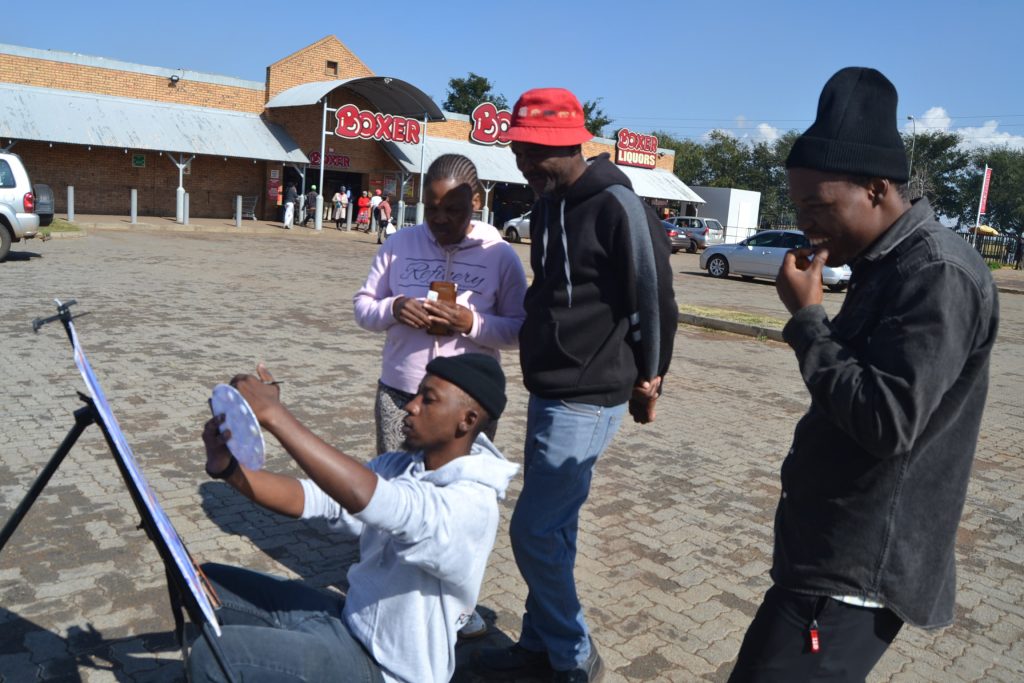 The NNF is currently providing operational support to 30 diverse Non-Profit Organisations led by art facilitators who are either unemployed, living with disabilities, old people, or in the LGBTQI community. The art facilitators teach children in schools and in the community how to do applied drama, theatre making, script writing, sign language and braille, custom design, traditional dancing, contemporary (sbhujwa/Pantsula dancing), puppet making, amatshitshi (cultural mediators), carnival curating, face painting, digital media, sports and more. The impact of NNF reaches about 450-500 beneficiaries.
The NNF is privileged to be assisted by Assitej South Africa, which supports the Foundation in its course in the community by providing a stipend to the facilitators.
As NNF is located in the epicenter of violent crimes, alcohol and drug abuse, teenage pregnancy, gangsters, school dropouts, etc.. Those are precisely societal issues the NNF seeks to address through arts by having avenues for the community to stimulate their minds, sharpen their talents, and become change agents within the community. The Foundation envisages transforming Orange Farm from the epicenter of crime and drugs to Joburg's epicenter of creativity and dreams.
The NNF uses arts and recreation in skills development, job creation, and entrepreneurship to change the realities of the community they operate within.
Believing in empowering young people with skills in order for them to make proper decisions for themselves in terms of their overall well-being is crucial to the NFF.
The Foundation as It operates in a poor neighborhood does not charge the beneficiaries for lessons, hence they need help in terms of funding in order to further help artists develop and reach as many people as possible. To help NNF to continue making a difference in the community you can do so in the form of donations.